About Rich Audience
Get more from Rich Audience data through the Adomik Data Connector. Rich Audience is a Rich Media Platform, a marketplace which connects publishers and advertisers, serving display, video, and high impact Rich-Media formats. Rich Audience Marketplace For Publishers allows maximize advertising revenue: optimize yield through display, video and premium formats integration, and monetize incremental inventory.
What is the Data Connector "Rich Audience" for?
Rich Audience caters for Unlock Display & Video (both Instream and Outstream) demand, mostly on the Spanish Market. Rich Audience also provides Rich Media ad formats such as Skins, floating ads, gim and gid.
They have demonstrated to be a solid platform that combines their own demand + other demand sources on s2s model, plus the possibility of managing though prebid display, high impact and video formats. They also unlock revenues in other markets such as in Portugal, the UK, US Hispanics, and Latin America.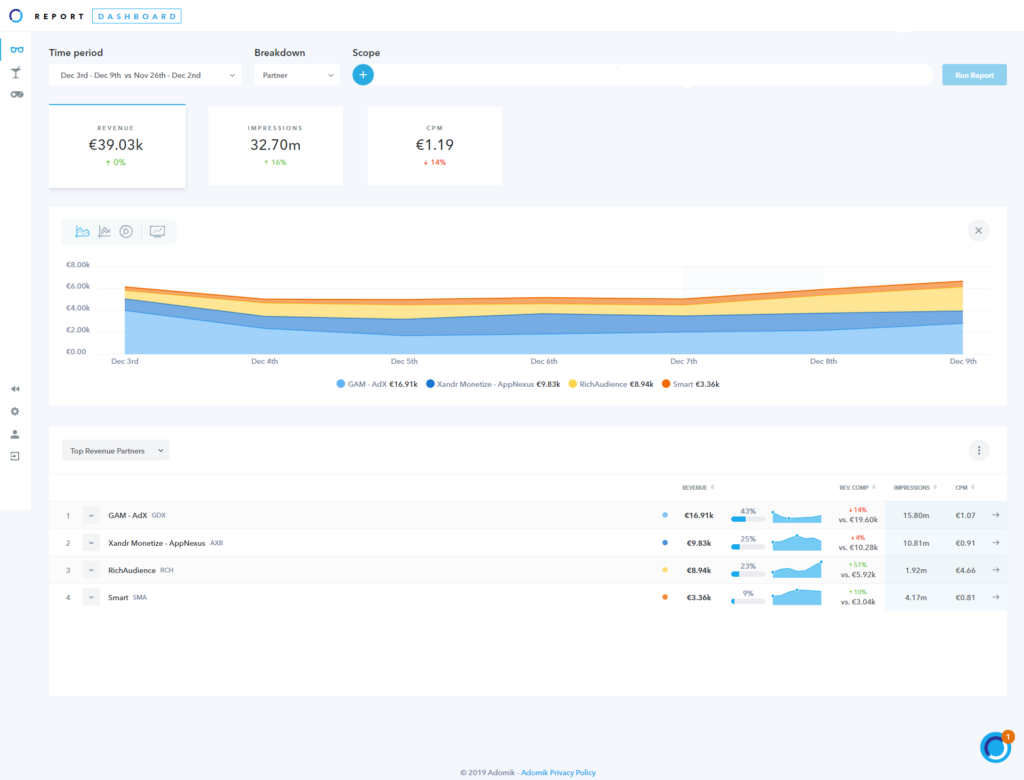 Alongside Google and AppNexus, Rich Audience is a main source of Display inventory for Spanish publishers.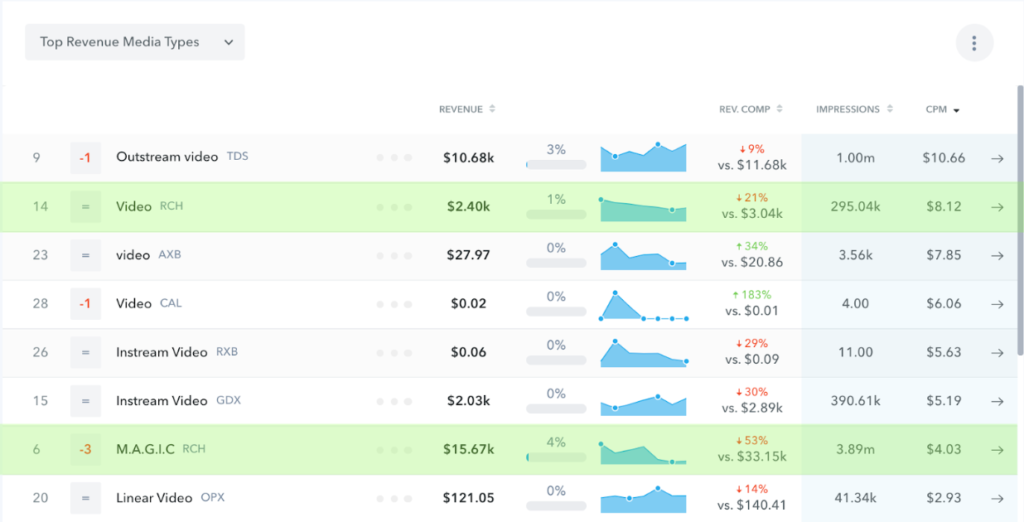 High CPM on Video and M.A.G.I.C – RichAudience's out of page format.
About Adomik Data Engine & Data Connectors
The Data Engine, the heart of the Adomik Platform. It has been designed for complex Ad stacks, to automatically collect, process, store and unify your monetization data from multiple sources. The Data Engine connects to your monetization partners via dedicated Data Connectors which use a specialized setup, put into place by Adomik, to collect data via APIs, query tools and FTP integrations. Data Connectors are constantly monitored by Adomik R&D teams.
Interested in seeing how the Adomik Data Engine connects to your monetization partners? Request a demo with our Team!
Or take a look at a selection of our data connectors here.