Adomik Announces the Release of a New User Interface!
We're excited to announce the release of our new User Interface! Adomik is committed to ensuring that every user has a great experience using our Platform, and our team of experts dedicated to the constant evolution and optimization of the user experience.
We've updated the look and feel of the UI with new, even more intuitive styling– pleasing to the eye and designed to make navigation a breeze. We've also made moving between Adomik products seamless, so toggling between solutions is as easy as a click. 
What are the main highlights?
An Updated Fresh Look
When you log into the Adomik Platform, you will see that… 
So what is new?
A new user interface

Quick access to your custom components 

Ability to apply a filter or launch this filter in other products

Different views and modes of the ecosystem available using the Modes Menu 
The scope Bar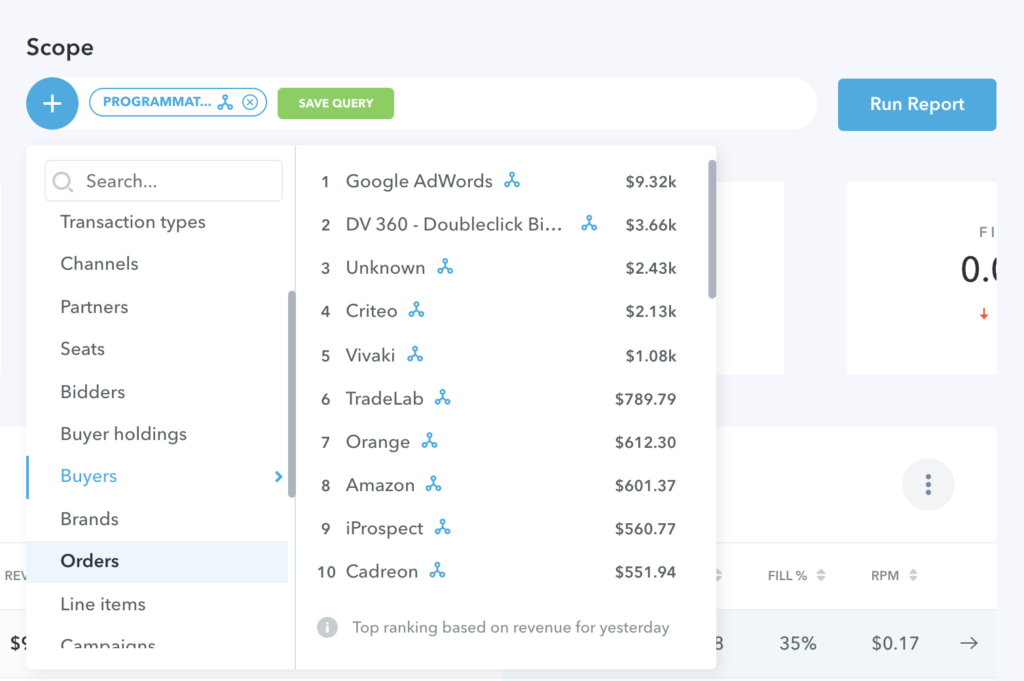 Source: The Adomik Platform
The new scope selection widget will allow you to:
Select any combination of dimensions to filter your report

Quick access to your top 30 (of each dimension) 

Easily select all your custom dimensions on the top of the left panel

Access and apply directly your Saved Queries
Data Download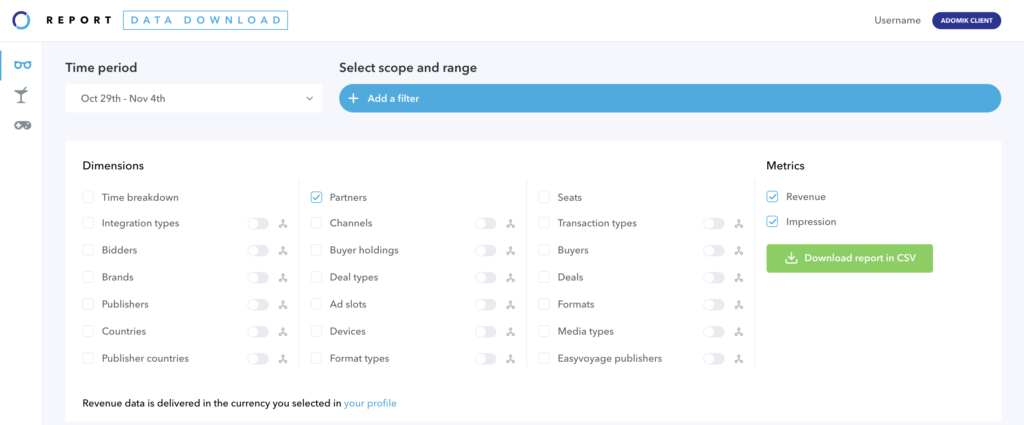 Source: The Adomik Platform
So what is new?
New user interface

Missing dimension alert

Ability to apply mapping in your downloaded files
Market Alerts (Available in Sell US, UK, France, Spain, Netherlands, Belgium, Germany)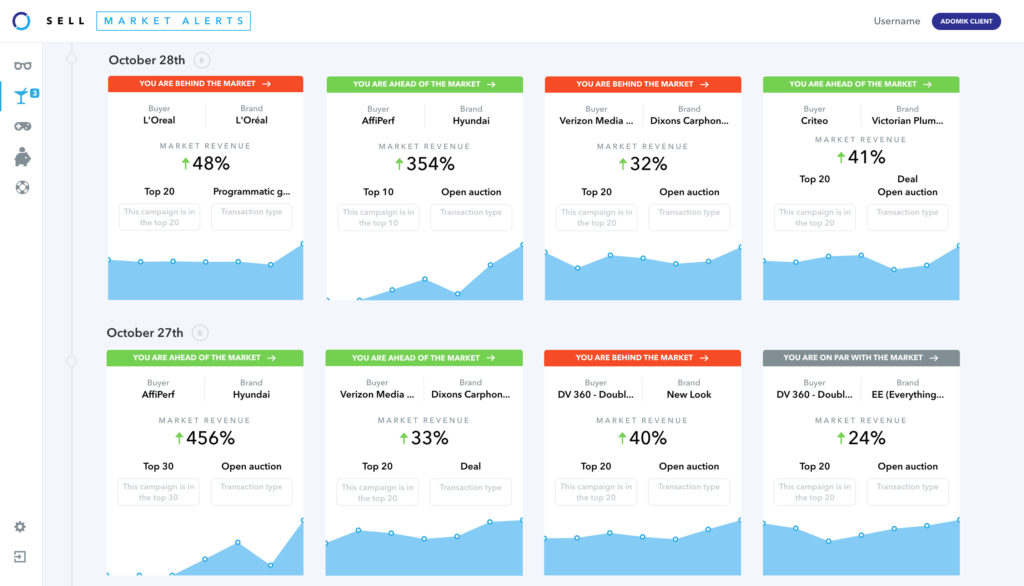 Source: The Adomik Platform
So what is new?
Newly designed market alerts to quickly react on new market entries

Insight finders to verify if you stay ahead of the competition

Highlights on transaction type and campaign ranking
This is just an overview of the new look of your your Adomik Platform. For more details please have a look at the Updated Look & Feature Discovery Sheet or contact us by clicking below. Please note that Crossview and MarketWatch products will be progressively removed from the Adomik Platform, and replaced by our cross-channel data aggregation tool, Report, and our revamped advertising market index, Sell.