The French Market Analysis is Now Available!
Watch the replay or get the full presentation to read at your convenience and share it with your friends and colleagues!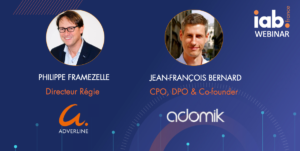 Insights and programmatic market trends in the French market – 2020 VS 2019 – presented by Adomik CPO Jean-François Bernard from and Philippe Framezelle from Régie, Adverline at IAB France le 'Baromètre du Programmatique'.
Click below to download the full presentation!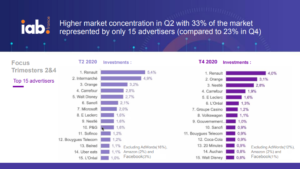 Insights from the survey come from the Benchmark App, Adomik's exclusive programmatic market index that gives full visibility into demand, transaction types, formats, CPMs, etc.. With the Benchmark App, programmatic data is anonymized and aggregated daily across all our French customer publishers and for top SSPs – among them are: