Adomik Launches WATCH, the Programmatic Market Intelligence Index
Programmatic market intelligence, pricing & optimization for all programmatic players across the value chain
The Adomik platform was originally created as a tool for Publishers to monitor and optimize their programmatic revenue. Over time, Adomik has built the most comprehensive "programmatic advertising" data set on the market.
The Adomik vision is to fuel trading across the marketplace and to develop a terminal dedicated to programmatic advertising, available to all professionals of the value chain.
How to leverage market data?
Adomik is aggregating "programmatic advertising" data from more sources than anybody else (SSPs, Ad Servers, Native platforms…). This gives Adomik unparalleled visibility into the programmatic value chain. 
Leveraging market data to make the programmatic ecosystem work better
So a question arose: "How to leverage this data and ease the flow of budgets from the buy-side to the sell-side"? 
Today, Adomik is exploring relationships with SSPs, DSPs and Agencies/Buyers in this spirit. We are discussing sharing "programmatic market data" with all players as well as collecting and aggregating additional data in order to:
Fight fragmentation & transparency issues

Create marketplace liquidity, for supply to meet demand and by removing frictions

Increase the flow of revenue towards our publishers seller clients
Discover Adomik WATCH 
Make the programmatic ecosystem work better
WATCH is a programmatic market intelligence index based on unified data aggregated per geo from multiple monetization platforms through multiple integration types (prebid, EB, TAM).
WATCH is Broken down by Brand, Buyer, Bidder, SSP.
It is ideal to Monitor  ALL demand on the programmatic marketplace.
It gives access to Live data, detailed on budget shares of voice, spends allocation between brands & buyers, CPM, sales channels, supply routes, etc.
WATCH Market Intelligence
Monitor programmatic campaigns activity, CPMs and inventory trends across the programmatic market. 
Easy to use user interface with 3 months data history available in tables, with filters on top brands, top buyers and transaction types.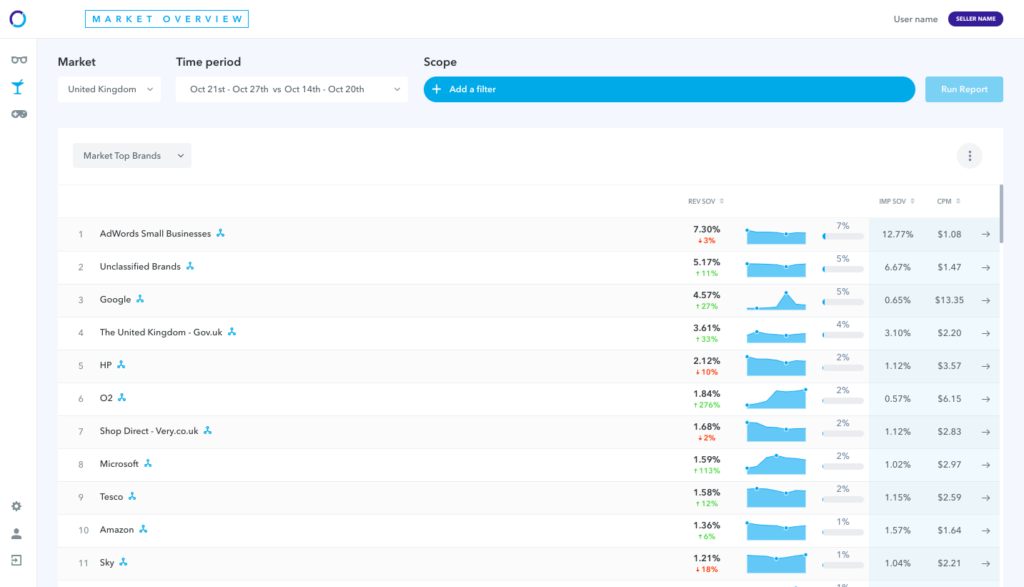 Source: Adomik WATCH
What's next?
Refine pricing strategies based on market best practices and impression fair market value.
Support troubleshooting & optimization between programmatic buyers and sellers.
Adomik WATCH is available in the United States, the United Kingdom, the Netherlands, Belgium, France, Spain, Italy, Germany, and Japan 
For more information on WATCH, or on forthcoming Watch products, please contact us.