Publishers are facing multiple emerging challenges around monetizing their inventory on the programmatic market. Adomik Sales Enablement platform is the only platform that gets you programmatic sales leads to boost your PMP/PG business.
Learn how to generate more leads and grow your programmatic sales with Adomik's 3 solutions that could help you benchmark against the market, generate more leads, and monitor deals. 
Benchmark
Adomik Benchmark helps you Illuminate your sales and business decisions with the most accurate and comprehensive market index data.
Features include:
Monitoring of all market active Demand (bidders, buyers, and brands) with Share of Voice and CPM

Breakdown/filter on sales channels (Open, PMP, PG, etc.) Devices, Sizes, and Media types, etc.

Market growth tracking on Ad spend and CPM. CTR and Viewability insights with 3-month lookback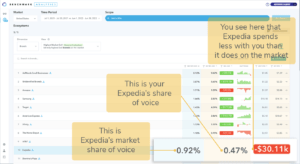 With Benchmark Market Alerts, you receive automated market alerts when new campaigns kick off on the market:
Receive alerts on a pool of over 300K+ Brands.

Lead Generation 
Adomik's lead gen solution will bring new leads for your sales team every week, including all the details you need to hunt the market for new clients and new budgets.  The weekly email sent to users includes:
Upcoming opportunities (New or Renewal) are the biggest deals expected to start in a few weeks:

Campaigns that increased their spend on the market but not with you
What's next? Anticipate new deals coming up!
Get "Upcoming" leads for the "Next 8 weeks":

Advertisers' calendar with insights on their deal spend

Easily review the upcoming opportunities, discuss them 

in sales meetings, and take action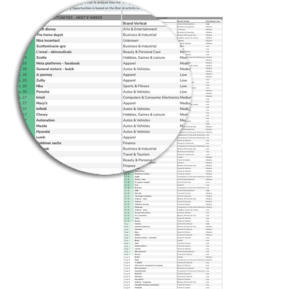 Deal Monitoring
With Adomik Deal, you receive automated alerts on issues affecting your deals to take action and avoid revenue leakages: recover +20% of lost programmatic deal revenue!
16 different types of alerts: sudden revenue drop or no revenue, low CTR or viewability, low win rate, stuck deal, high video error rate, and late pacing, etc.

Improve performance and revenue with deal monitoring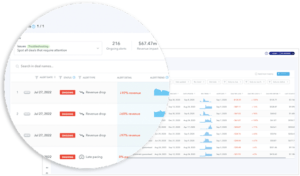 All your PMP/PG, Preferred, Private data from all your SSPs, in one dashboard: Save 50% of the Time you usually spend on deal monitoring & Monitor your top revenue Deals and their performance (CTR, Viewability, VTR), bid delivery etc.