Home to the best-loved brands BBC Good Food, BBC Gardeners' World and Radio Times, Immediate Media reaches over 42 million consumers and offers world-class content.
"Our programmatic revenue grew massively over the last years, so the biggest frustration was trying to get an idea of how much revenue we were getting across the different partners. We got to the point where we were able to create reports but it was a very time consuming process and we got very little details about how we were performing across different SSPs . The insights we were able to get from linking this data internally gave a taste of what we could really do with more data. "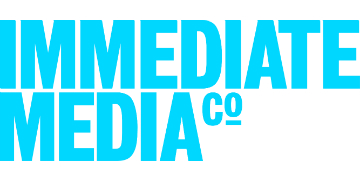 Mario Lamaa
Head of Commercial Intelligence 
Problem and Challenges
When Immediate Media's Programmatic Team adopted the Index Header Bidding Wrapper, they plugged in multiple partners to compete in the wrapper, and they didn't initially receive any insights about how the partners were performing. The Programmatic Team spent a lot of time getting the data ready rather than analyzing it, and the biggest frustration was putting together the reports from all the programmatic channels. This was something they used to do once a week and once a month in detail in order to be more fluid and detailed in their work and to analyze any changes that had been made. They soon realized that:
It was very frustrating and time consuming to understand the revenue from each partner
They needed more visibility to understand how each partner was performing on a daily basis to increase their efficiency in their header bidding wrapper
In other words, the Immediate Programmatic Team needed something more intelligent to be able to integrate the platforms all together.
Solution
Immediate Media has been using Adomik's REPORT, BENCHMARK, DEAL apps, and DATA EXPORT since February 2019 to address revenue management, sales enablement, and yield management challenges.
Since then, Adomik has helped to:
Produce the full revenue data from the previous day across the entire advertising stack
Monitor revenue and CPM per SSP , sales channel, format, and website
Discover top buyers and brands with aggregated revenue data
Strengthen new potential business areas
Analyze the impact on the overall revenue, CPM, and RPM of all changes in inventory
Discover new sales opportunities (PG and PMP)
Upsell from open auctions to PMPs
Access comprehensive and consolidated insights on short and long-term revenue trends