We are delighted to announce that Adomik is now integrated with Taboola!
About Taboola
Taboola has become the largest discovery platform, who provides publishers with innovative solutions, from sponsored video experiences and infinite scrolling newsfeed, to an audience exchange that drives quality traffic.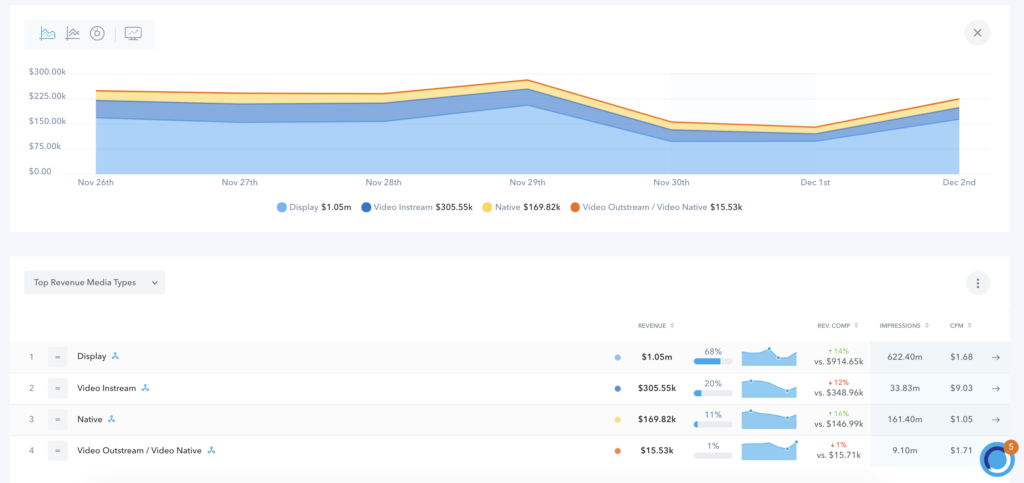 Source: Adomik Report
This integration, along with our existing data connectors including Outbrain, Triplelift, AdYouLike, Pubnative etc., enables you to get a consolidated and mapped view of your business and sales activity within Native advertising, and across all media types (display, video, mobile, native).

Source: Adomik Report
What is the Data Connector "Taboola" for?
Taboola is one of the main platforms used when it comes to Native advertising.  Having Taboola means that the content blends seamlessly with its environment: It engages users, keeps them coming back, and maximizes time on site and user satisfaction.
You can attract a large audience on Native advertising: Taboola is the main content discovery platform with 1.4 billion unique visitors each month. It makes it a must-have on our stack when you want to deal with Native advertising.

Source: Adomik Report
About Adomik Data Engine & Data Connectors
The Data Engine, the heart of the Adomik Platform. It has been designed for complex Ad stacks, to automatically collect, process, store and unify your monetization data from multiple sources. The Data Engine connects to your monetization partners via dedicated Data Connectors which use a specialized setup, put into place by Adomik, to collect data via APIs, query tools and FTP integrations. Data Connectors are constantly monitored by Adomik R&D teams.
Interested in seeing how the Adomik Data Engine connects to your monetization partners?
Request a demo with our Team! Or take a look at a selection of our data connectors here.