We would like to share with you a new feature released recently on Report App, which will greatly improve your experience with the Adomik platform.
GAM Key-values can be used to share information about 1st-party audience segments, ad slots or even the context of the ads you display. They are now available for reporting in the Dashboard Ecosystem and Data download of REPORT. You can also filter on them from the Scope section. Combining your Key Values with your monetization data has multiple benefits; a few examples below:
Work out Revenue and CPM per audience segment – gender, age, etc.
Identify the audience segments generating the best performance in RPM, CTR, Viewability
Conduct report analysis based on your own ad slot or contextual categories
Rely on REPORT cross-stack monetization metrics to create high quality packages for your PMPs
Track your A/B test results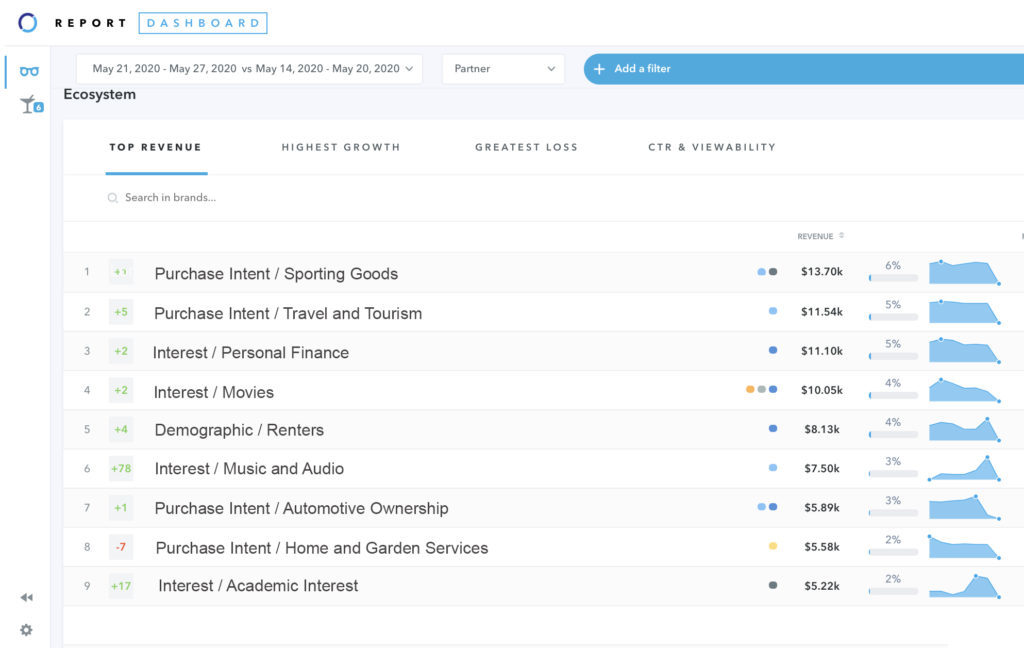 If you have any questions about the new feature or about Report, feel free to contact us ! 
For more use cases, visit our Revenue Management & Yield Management pages!